Business owners, investors, real estate developers and landlords all take advantage of commercial London locksmith services on a regular basis, relying on these professionals to not only help them protect and secure their assets and their property – but also relying on these professionals to create a secure network and hierarchy of access as well.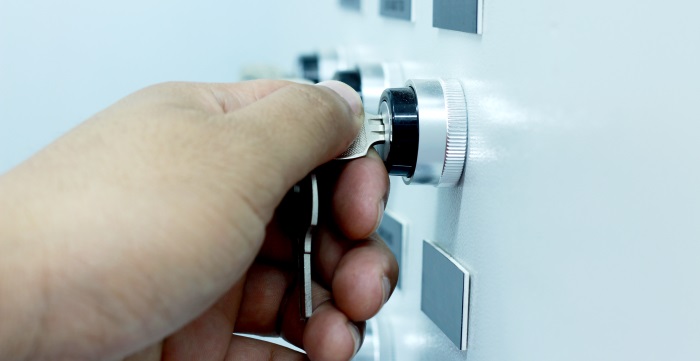 Commercial locksmithing services remain very fluid and fast-paced, especially since the rate of technological advancement in the security world has sped up in just the last 15 years or so.
You're going to want to rely on the very best of the best in London Ontario if you need commercial locksmithing services performed – and that's why you want to call in the pros at Locksmith Care London Ontario. Here are a couple of services that they make available.
Repair, replacement, and new installation of security systems in commercial properties
Brand-new properties as well as existing commercial properties with new tenants almost always require the assistance of commercial locksmith services before anyone feels comfortable "moving in".
Whether a new installation needs to be performed to completely secure a commercial property, a repair or replacement needs to be performed on old and outdated systems, or just a bit of routine maintenance to make sure that the current security solution is "up to the task", you'll want to make sure that the pros are called in to tackle the project.
Better understanding a "business lockout" service
There are two types of business lockouts that can occur:
Intentional lockouts, where management takes steps to block out those that may have been previously granted security access that is no longer available and
Unintentional lockouts, where employees accidentally lock themselves out of a commercial property and need to be allowed back in
The right experts in the London Ontario area are going to be able to provide quick and efficient services regardless of the type of business lockout that has occurred.
All you have to do is contact them directly, schedule the appointment (or the emergency services), and explain to them exactly what you'd like to have done in the access you want to grant or revoke.
Effortless (and efficient) lock rekey solutions
Lock rekeying is necessary quite often when you're talking about commercial properties, especially if they are in areas where businesses have a tendency to come and go with regularity. Want to read more About Lock Rekey?
If your commercial property involves quite a bit of turnover when it comes to tenants, you'll want to be sure that you have a reliable and professional locksmithing service in London Ontario on call so that they can help you out as often as necessary.
Creation of (or duplication of) master key setups
Almost all businesses and organizations want to have a set of "master keys" created to fit all of the looks on their property, which may not be quite as simple as duplicating a single key. Sometimes security networks take advantage of brand-new locks, slightly older locks, and nearly ancient locks – but when moving forward with a master key solution from a locksmith service like Locksmith Care London Ontario, that won't be a problem. You'll get the master keys you need without any headache or hassle!
Social links